Folding chairs are convenient, practical and affordable furniture that have a lot of uses. One advantage of this fixture is that, as its name implies, it can be folded for storage. Having them around means that you can always have additional seating for guests and company.
Ever wondered how wide is a folding chair before a purchase? Are there any oversized folding chairs for indoor and outdoor use? We will provide you with some tips on how to buy great folding chairs.
Product We Like
Finding extra-wide folding chairs is hard. This kind of products are meant to be easy to transfer, fold, and store, so they are also on a smaller side. From the chairs that you can use both indoor and outdoor, MityLite Flex One Folding Chair is the best choice with a seat that is 1.5 inches wider than usual.
Bestseller No. 1
Folding chairs currently on the market are typically with the weight capacity of 300-1000 pounds. This may be good enough for most of the users.
But, as these chairs are foldable and so light, there is an issue.
Are they firm enough for heavy and large people? Or do you always need to worry if that chair is too unsteady for you to sit down? Do you ever need to think if you are too heavy for that chair?

And if they a sturdy enough, do they have a seat that is wide enough to sit comfortably.
Folding chairs are not just for home use. You can find them in offices, schools, churches, practically everywhere.
These chairs come in a good selection of colors and materials, and you can use them indoors and outdoors. Due to the wide range, it is generally pretty easy to select one for your needs. But it's hard to find the one that's sturdy and wide.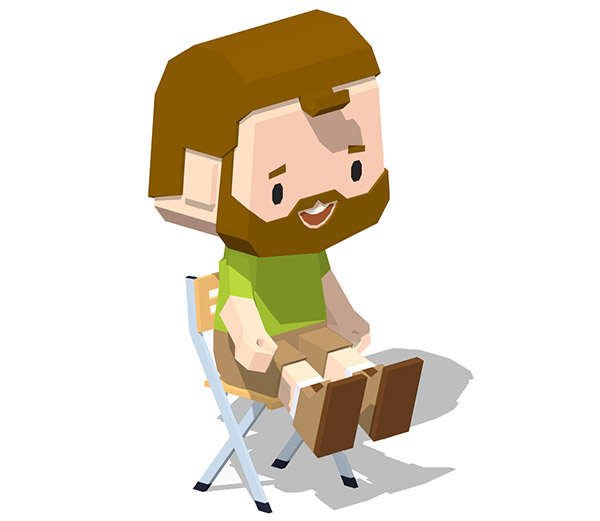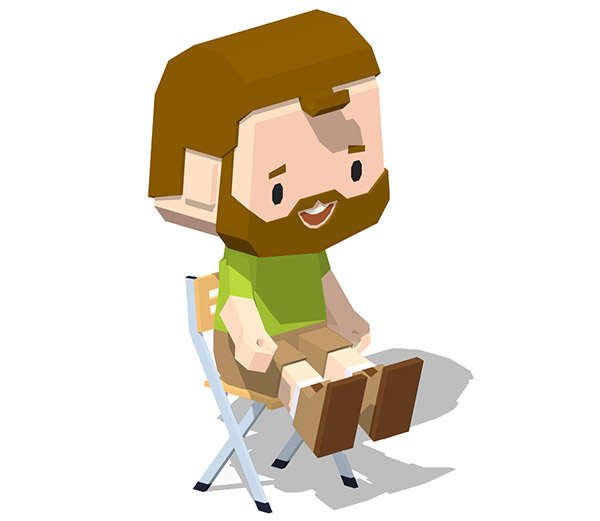 Folding chairs provide convenient portability and versatility – they are there to offer extra seating when needed, and after use, you can easily fold them for storage.
For summer gatherings at home, you can have plastic folding chairs as seating arrangement for your guests. Blow-molded plastic chairs and tables can easily suit the weather.
For office use, you can opt for folding chairs that have cushioned seats to make seating more comfortable. The padded ones are usually employed for indoor use only.
To help yourself find the best folding chair, here are some things to take into consideration.
1) Dimensions
Check out the description for the chair width to see if there is some difference between different models.
Most folding chairs are about the same size with an overall width of around 18.5 inches with a seat size around 16 x 16 inches.
Typical dimensions of a folding chair (this example is Flash Furniture HERCULES Metal Folding Chair):
MityLite Flex One mentioned earlier has an overall width of 20 inches.
2) Material
Design is not only about looks, as it plays a crucial role in the fixture's durability.
A folding chair that has lots of moving parts and segments is more prone to damage than a model with less of those factors. Keep in mind that the interlocking components and the pressure-bearing angles should be durable as well.
Here you can see a detail of NPS 1200 Series Vinyl Upholstered Double Hinge Folding Chair.
3) Price of the product
While the price of a folding chair is not a big issue, as they are so affordable, it is still better to go for the best model that your money can buy. Do not always opt for the cheapest option.
Make sure that you check out some choices that fall inside your budget and determine which model has quality materials.
4) Brand
Some brands are better than others, and this is always true. There are reasons why a specific brand fares better than the other.
Before you choose a brand, make sure that you do a bit of research on it first. You can do this by looking at the reviews of products that the brand offers.
If a specific item has gathered plenty of positive reviews, then you can put that product into consideration, but as always when reading reviews online, you have to be careful.
5) Warranty
A company that backs up its products with extended warranties is often a company that you can rely on. This means that they have complete trust in the integrity of their products and they are keen on standing behind it.
While it is nearly impossible for brands to provide lifetime warranties on their products, you can opt for products that are backed by a 5-10 year warranty.
You might typically see warranties like this:
mon-moving metal parts are warranted for 5 years.
component parts (moving parts) warranted for 2 years.
other items are warranted for 1 year.
Normal usage usually means use in weight limits specified for the product. And if there are no specifics described in the product, you might expect it to be something like usage by persons weighing 250 pounds or less for no more than forty hours per week.
But anyway, you should always check the warranty before buying.
6) Customer service
A company that has a staff to respond to customer inquiries is a company that you can trust more. It means that they are willing to allow customers to examine their items and they will not pull the wool over their customers' eyes.
So, go ahead and ask the advantages and disadvantages of their products and if they give straight answers, it just means that you are doing business with a trustworthy and reliable company.