Giving a gift is a stroll in the park. It's deciding what gift to give that's the nightmare. The thought is what counts, but it won't hurt to put in the effort in choosing the right and unique gift.
It's just normal to feel a little bit urged when it comes to picking the ideal gift. For most, it's a new gadget for home or backyard.
But what if they already have the whole set? When we talk of presents, most homeowners already have all the stuff they need.
Housewarming Gift Ideas
Folding chairs are a great addition to any home. Whether you are looking for more seating for a party or to the patio to enjoy the great outdoors, folding chairs are very versatile and affordable. Believe it or not, they also make great gifts.
As a general rule, people do not think of furniture as an ideal housewarming gift. Of course, that is, unless the person receiving it is younger and just starting on their own.
Although this is a logical group to gift furniture, like folding chairs and a table, many established families also would welcome a flexible way to increase the seating capacity of their home or backyard.
Deciding what gift to give – that's the challenge
Giving a gift to a friend, relative, or loved one is a very kind gesture, but it can be challenging to find the right item.
Finding the perfect gift to give often takes a lot of time and money.
If you need a gift for an individual who loves the outdoors, then you should consider purchasing a folding chair set for their yard. Many of these sets are collapsible and allow for secure storage when the outside season is over.
Folding chair sets were first developed to allow for flexible use during informal get-togethers.
The original name for these sets were "card" tables. This was no doubt due to the widespread use of folding tables to double as a card table when friends would come over for a visit.
Today, a folding chair and table set are often considered a valuable and essential piece of furniture if only because of the great flexibility and ease of use.
Product We Like
You can, for example, give a pack of cards and a game or two as a bridal shower gift, and accompany them with this well made Cosco folding table and chair set:
The four sturdy chairs in this Cosco set have padded vinyl seats and molded backs for comfort, and rubber tips to protect your floors. The table and chairs fold for easy storage when not in use.
Think about the actual use
Before selecting a folding chair set, you should carefully consider what the actual use is:
If it's to be used outside or in weather, it should be a longer lasting, a more outdoor type of material and finish.
If the gift is for campers, then a smaller stowaway type is in line. Camping chairs are usually multi-foldable to shrink the overall footprint size making it much easier to carry.
If the plan is to give something that can be set up and left in a room, consider the aesthetics of the design.
Many folding furniture sets now use some high-quality finishes and are a quite pleasant doubling as full-time game or homework areas.
Folding chairs are usually made of a steel frame with a semi-rigid back and bottom for comfort.
The better quality chairs have a powder coat finish on metal parts, which is hard and will last several years without difficulty.
Be prepared that as with almost anything, you get what you pay. Try out the chairs for comfort. The better quality ones have more back support and more cushioning on the seat.
Buying the chairs online
Once you've decided to give a folding chair set as a gift, you will need to find a store to buy them.
Folding chairs and tables are typically a lower cost item, so discount stores are a good bet along with larger furniture warehouses.
Another option is to buy from big online stores like Amazon. With the rapid growth of online commerce, you will probably be able to find a higher quality chair set at a lower cost online.
Here you can see the list of best selling folding table and chair sets from Amazon:
The tradeoff in buying online, of course, is that you cannot touch or use the chair to inspect for quality.
In Conclusion
The best gifts are not just material things but also support and love. But sure, just moved and young, they require lots of necessities, and it is okay to buy them such gifts.
Overall, a good quality folding chair set is not only a good investment but can be an excellent housewarming gift for almost anyone.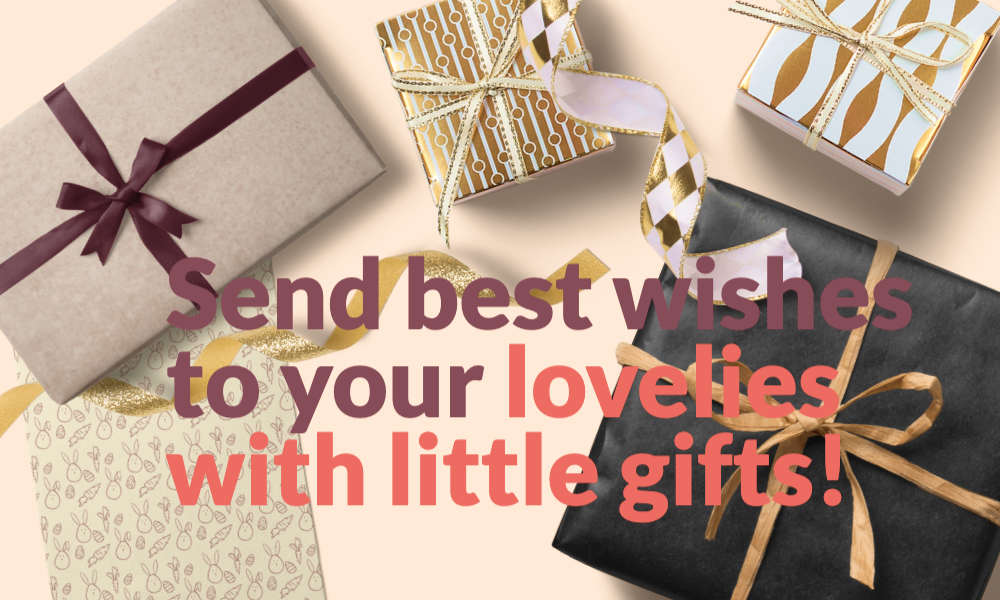 Other housewarming gift ideas
If you are looking for something smaller, here are the most popular items ordered as housewarming gift on Amazon: